At C&P, we believe that great training begins with great content.
C&P provides customised and current learning content that makes you stay competitive – right from knowledge transfer of company processes and systems to product information. Such technically heavy and complex content becomes a challenge for the trainer to deliver and difficult for end users to consume in conventional training formats. Hence,
We develop custom E-learning content which is:
Sound using instructional design principles and pedagogy
Compliant with international E-learning standards
A combination of multiple media – games, quizzes, tests, simulations, video, animation, audio and graphics
Compatible and runs on any standard Learning Management System (LMS)
Highly interactive and enables tracking and scoring of each learner's progress
Multilingual
We employ a multitude of technologies and tools like graphics, animations, audio-visuals, interactive games and activities that help in giving the right information in the right manner to the right audience.
We are living in a multi-device world. We now have options to deliver eLearning using a wide variety of devices such as desktops, laptops, tablets and smart phones. Whether it is for smart phones or tablets – using platforms like Android, BlackBerry or iOS– we develop any kind of solution which suits your mobile learning needs perfectly.
HTML5 is the newest hyper text markup language for websites from the World Wide Web Consortium (W3C). The first draft was made public in 2008, but not much happened until 2011. In 2011, HTML5 was released and people started writing about it and using it, but the support in different browsers was still poor. Today all major browsers (Chrome, Safari, Firefox, Opera, IE) offer HTML5 support, therefore the newest HTML technology can be used at its best today.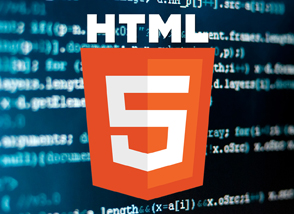 Major browsers
IE9+, FF4+, Safari5+, Opera11+, Chrome10+, Blackberry Browser, Silk
Platforms
iOS, Android, ChromeOS, BlackberryOS, Symbian, Windows Mobile 7.5+
Libraries
Webkit (Google, Apple, etc.), Gecko (Mozilla), Trident (Microsoft), Presto (Opera)
A reality indeed. As HTML5's impact continues to ripple, many companies are dealing with the necessity of abandoning Flash applications. HTML5 is more flexible, allows movement, doesn't affect SEO and doesn't need a plug-in.
The migration of Flash eLearning courses to HTML5
eLearning, Training, Media organizations andmarketing departments of all kinds of companies have huge volumes of Interactive Flash content that has traditionally been consumed on desktops. With the rapid proliferation of smart phones and tablets, enterprises are faced with the prospect of their existing content becoming obsolete, since popular mobile platforms don't support Interactive Flash.
While new content can be developed on a platform an industry standard format like HTML5, ground-up redevelopment of existing Interactive Flash content for mobile devices is not an option for most enterprises. What they need is a high-quality yet rapid solution for migrating their legacy of Interactive Flash content to HTML5.
Flash to HTML5 Migration
We shall take your existing Interactive Flash content and use the Flash to HTML Framework to re-purpose it to make it usable and HTML5 content that is suitable for a variety of devices including desktops, smart phones & tablets. Powered by HTML5, CSS3 and JavaScript, our Flash to HTML5 framework enables us to accelerate speed-to-market for the new HTML5 content while preserving the richness of the original Flash content.
The new HTML5 content is able to fulfill the greater demands on usability posed by the varying screen sizes and resolutions of mobile devices. Recognizing that mobile devices don't always have the same processing horsepower of desktops, our migration/conversion process leverages our framework to ensure that the repurposed HTML5 can perform on the most popular mobile platforms. The framework adheres to content standards and supports various fundamental interactive behaviors like programmed workflows, directional information, enhanced content Menus, Multimedia Content Delivering, 2D Animations, Voice Synchronization, Interactivity, Status Bar, Volume Controllers, Slide Bar, Bookmark, Search, Standard navigation features i.e. Next, Previous, Menu amongst several others
With mobile devices being used and preferred for numerous multimedia applications, we shouldn't forget something that Apple first pointed out. Flash does use too much processing and battery power; something that makes it disadvantageous. So migration to HTML becomes unavoidable.
In a continuously changing and fast paced environment, we can't chain users to their desks and offices. So the creation of HTML5 eLearning applications, training material, presentations etc. or the conversion of Flash to HTML for mobile devices has become inevitable.